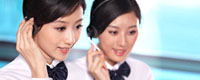 Name: Mrs. Ivy Yu
Tel: +86-13242090939
Mobile: +86-13510779807
E-mail: marketing.creatitech@yahoo.com
Add: 2nd floor, Bldg A2, Donghua 3rd Industrial Zone, Sanwei, Baoan District, Shenzhen,China
Skype: cedric0827
MSN: whatsapp 86-13242090939



Product name : Soft PVC USB Flash Memory

Item : CTUM-PVC008
Details:
Features

1. Stable, using single High Power LED lighting souce.
2. Integrative heat sink design, the LED connected with the metal reflector, never over heat.
3. High energy saving, compared with other traditional high bay light, it saves up to 80% power.
4. Instant light start, no warming up, no buzzling.
5. Safety, CE, RoHS approval.
Specifications

1) Light Source: 1*80W LED
2) Luminous Flux: 6400LM
3) Epivalley Chip (80~90Lm/W)
4) Rated Wattage: 95W
5) Base: 2 PIN wires
6) Rated Voltage: 100-240VAC
T9188/Desire/G5/G7/BB99100
/A8180/A8181/T8188/N1

7 Surround/T8788/HT6/A9191/HD5
/BD26100/Desire HD

Desire Z/A7272/T8698/Vision/T-
mobile G2 /HD3/HD7/ T9292/7 Mozart/DZ06/
Schubert

A6380/G9/Aria/HD mini/T5555/A6 380/T8388/DA03/Liberty

Pro2/T7373/T7378/T9199/T8388/HERO 200/ HTC EVO 4G/A9292/A8188